I grew up in the rich farm country of mid-Michigan. It was a simple life. I remember spending all day at grandma and grandpa's farm, delivering cool lemonade to my father and his dad as they worked the fields. The best part of the day was sitting on the tractor and "playing farmer" when they came back home for grandma's food.
It was 1978, and I'm sure there was not a Porsche anywhere near my zip code. I can imagine though, seeing a Porsche 928 for the first time, hauling down S. Portsmouth Road at 88 miles per hour, as if out of the future and into the life of a 3-year-old country boy.
Let's go back to 1978. To do this, I first ask that you sit back, relax and stretch your imagination a little bit. You play the Michael J. Fox role of Marty McFly, substitute the Delorean for a well-worn 1978 Porsche 928, and Doc Brown's character will be played by Dr. Ernst Fuhrmann — just for additional theatrical element. The best part about this trip back in time is how easy it'll be to blast your 928 up to 88 miles per hour!
Nothing left but tracks of flames.

Imagine being an assembly line worker at Zuffenhausen and cutting your teeth at Werks I, building 911s for years. The factory had prepared to build the new 928 alongside the 911 and requested you to assist with preproduction 928s for the much-anticipated production launch. You feel honored they chose you. You knew this was an important moment for your company, so you wanted to make them proud. You built them in a "secret" part of the Werks so not to garner attention from the press. There was much pressure, and high-ranking Porsche brass were watching closely. You were given two months to put 10 cars together for their worldwide press debut, and it was a race to the finish; completing interior assembly the night before they shipped out to Vence, France.
Imagine being an automotive journalist who'd found a letter at your desk from Porsche. It was an invitation to fly out to France to have a first look at the new 928. You were looking forward to seeing it at the Geneva Salon but were really surprised to find this invite for an early press showing. Porsche had never done that before. You arrive at the Hotel Mas d'Artigny — where they had chosen to host this special event — to find an international consortium of press agents and fellow journalists. There were at least 12 928s there, and they all looked spectacular. You're handed a set of keys (to a red one) and were told to drive it. That was that — just go drive! And that is exactly what you did. For almost two weeks, you drive up and down the French Alps in that fine piece of Porsche engineering. You were all just stunned and later wrote about your experience there. Not long after, the 928 was awarded "European Car of the Year," and they were on display in dealer showrooms all over the world.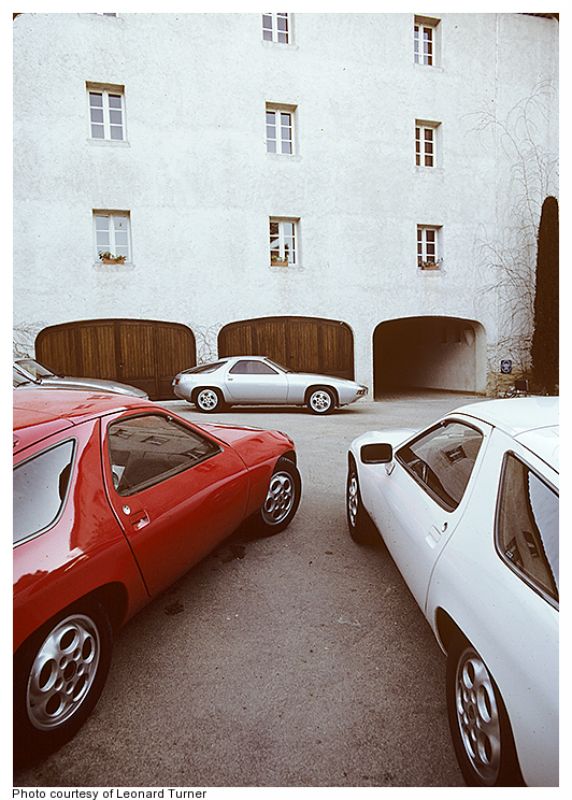 Imagine being an attorney who'd bought a second-hand Porsche back in grad school. You paid cash-money and drove the snot out of it for years. You find yourself at a Porsche dealership looking to buy a second P-car — something new and pure Porsche to complement your nicely worn 911. You clearly remember buying that brand-new 928 off the showroom floor and knew you had finally made it. And when you launch it down the street, the smooth V8 power is exhilarating — you had never driven anything like that before. You had been telling your son that you planned to buy a station wagon, so the look on his face when you first pulled in the driveway was worth the cost of admission.
Imagine being a teen kid, hanging outside all day working on your bike — Greg Brady style. You were a Honeycomb Kid, a latchkey kid, the every kid's kid. You'd just finished building a 930 model, and had been eyeballing the new 928 model on the shelf at the local hobby shop. You prayed daily that dad would not come home with that new station wagon he'd been talking about. Then one day, you see him pull into the driveway with something completely unexpected. You dropped your bike to the ground. A 928 just flew off the model box and into your real world!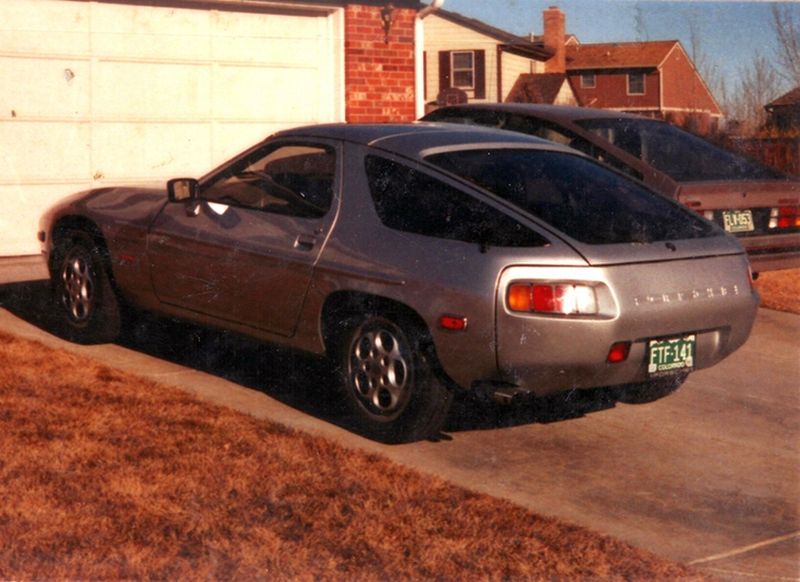 The 35th anniversary of the Porsche 928 may seem less significant when stacked up next to the 911s 50th anniversary. I mean, really, how could the 928 ever compete with it? And we all know as history has played out, the fate of these two Stuttgart wunderkinds chose different paths. But an anniversary is just a date — a point or place in time. What matters is how it makes us feel when we take look back and remember. And what really matters is how that point in time can influence our future.
35 years ago, it was 1978 and the Porsche 928. In Stuttgart, Porsche was making history. I was a 3-year-old kid. Where were you?
Originally featured as a Porsche 928 35th anniversary article for PCA Multibriefs August 6, 2013.