Porsche first aid kit, DIN 13164
$175.00
Vintage Porsche 'verbandkasten' first aid kit, DIN 13164.
Good condition. Complete kit w/manual, never used. Snap clips & hinge intact. Front corners cracked, bottom surface blemished from heat.
Great fit for an early 928, stored behind the carpet panel in passenger footwell.
1 in stock
You may also like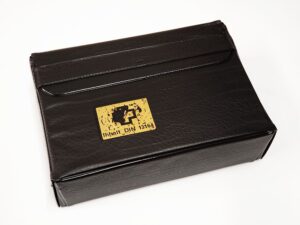 DIN 13164 first aid kit by Hepp for Porsche 928
Vintage ca. mid-80's 'verbandkasten' first aid kit, by Hepp for the Porsche 928, DIN 13164.
Excellent condition. Complete kit, never used.
Designed for perfect fit in the rear center console compartment. Very rare!.
$

375.00
Related Products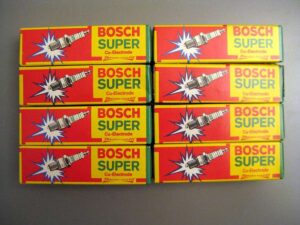 Bosch W8DC spark plug set, 78-79 US, 78-82 RoW
Bosch W8DC copper spark plugs, 78-79 US, 78-82 RoW 'Euro' (non-S model). Set of 8.
NEW, NOS, excellent condition. Made in Germany.
Original equipment, factory Porsche specification.
NLA from Porsche P/N 99917017090 or Bosch P/N W8DC
$

40.00