For those of you who've not heard of this Minerva Blue Metallic legend, and I can't imagine there are many, let me introduce you to Blumaxx. In doing so, I'd be remiss not to also introduce Blumaxx's owner, Ed Rice. See, these two are thick as thieves to the end where Ed and Blumaxx are nearly one in the same, certainly in the world of Porsche.
The story goes back over a decade when in 2009 a discussion circulated within the Porsche 928 Owners Club enthusiast channel about a Minerva Blue early '78 Porsche 928 #834. The 928 cognoscenti reached the unanimous decision that Ed would to be the guy to go after this car called Blumaxx.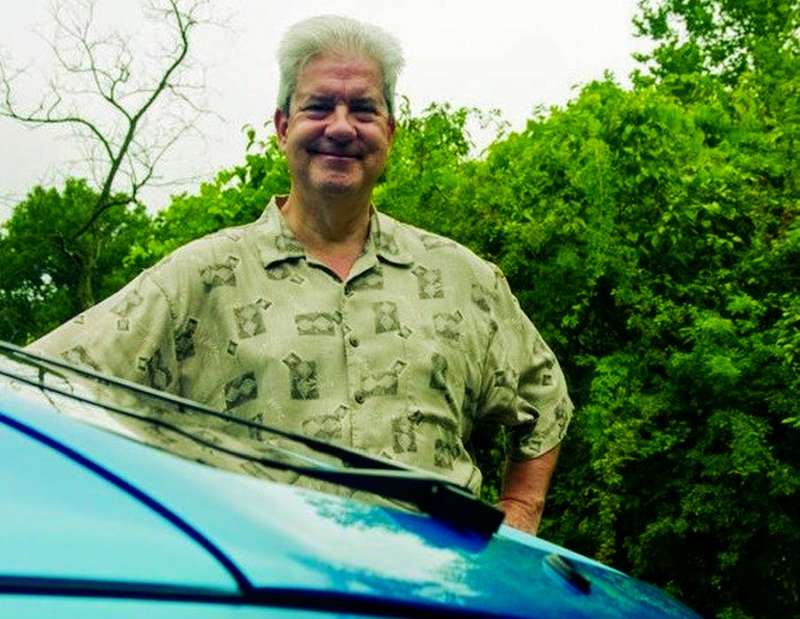 Ed was in Montana and Blumaxx in Virginia, so some fancy footwork was needed for him to get eyes on the car. So happened as it was that I lived in Virginia and was aware of the car and Ed. He and I made contact, and in short order I traveled west to the foothills of the Blue Ridge to review the car. My report back to Ed was a positive confirmation that Blumaxx was the real deal indeed.
Ed continued his due diligence, as necessary with any early 928, to find Blumaxx was an original two-owner car with a respectable 48,253 miles on the clock. He and long time PCA member Ed Trottier arranged a deal to purchase Blumaxx, which included service of the timing belt and water pump, as Ed had planned to drive this car back to Montana. The deal was done, and Blumaxx was now his.
Delivery was scheduled around an east coast wedding trip already on the books, and a 928 Frenzy enthusiast event concurrently happening in metro DC. I attended 928 Frenzy which allowed me to meet Ed and see Blumaxx again. All I can say about this is Ed couldn't have been more thrilled about his new acquisition!
Following, an epic cross-country trip back to Montana ensued when Ed got to know Blumaxx. A right of passage breakdown somewhere in the Dakota's was included. That's a story all on it's own, having something to do with the alternator. Blumaxx took to Ed and Montana with inherent grace. If you know of Montana and it's roads, you're aware how well-suited a Porsche 928 is for the type of driving it allows. Ed took full advantage of this luxury.
Eventually, Ed's hometown of Pittsburgh called him home and Blumaxx came along for the ride. I met Ed and Blumaxx again in Pittsburgh for a wrenching session which involved an intake refresh, beer and camaraderie. I traveled often through Pittsburgh and there were many visits to Ed's home. We came to know each other and our families, and Blumaxx is considered family as well.
Remember how I said these two are thick as thieves? Well, they're truly inseparable. And boy do they get around!
Ed hooked up with Hemmings Sport & Exotic for a 928 buyer's guide article where Blumaxx was the feature car.
Matthew Little Photography discovered Blumaxx at the local Cars 'N' Coffee and put together a great photoshoot and article.
Ed is the current Allegheny Region PCA president and Blumaxx is the cover car in the most recent club magazine issue of Rundschau.
It wouldn't be hard to find Ed and Blumaxx at the Pittsburgh Vintage Grand Prix, where Ed heads the ARPCA Porsche corral. If you find yourself in the area, be sure to check in with them at this excellent event.